Customized games are tools for increased profit
Simlab has over 15 years experience of designing and producing customized slot machines, video poker games, lotteries and scratch tickets. To this date we have over 150+ successful games released.
The games are especially created to attract a specific target group based on preferred style of games, gender, age, lifestyle, country and region. This requires a lot from the visual experience, as well as the gameplay and mathematics.
The advantages
Unique quality games play an active role in building customer loyalty. The games counteract players mobility from your casino to other casinos.
They are a part of a strategic base in campaigns and marketing communication.
They are a part of emphasizing your casinos identity.
Our Value Adding services:
Analysis: Your player bases and possibilities, technically and commercially.
Strategy: Why, for whom (gender, age, interest) and where (country/region).
Idea: Features, theme, name and mathematics.
Design: Functionality, graphic expression, music/sound and flow.
Production: Technical production is always performed together with an independent provider/operator.
Marketing material and peripheral services: Flexible, easy-to-work-with material, which stand out in the media noise.
Follow up: Analysis and optimization.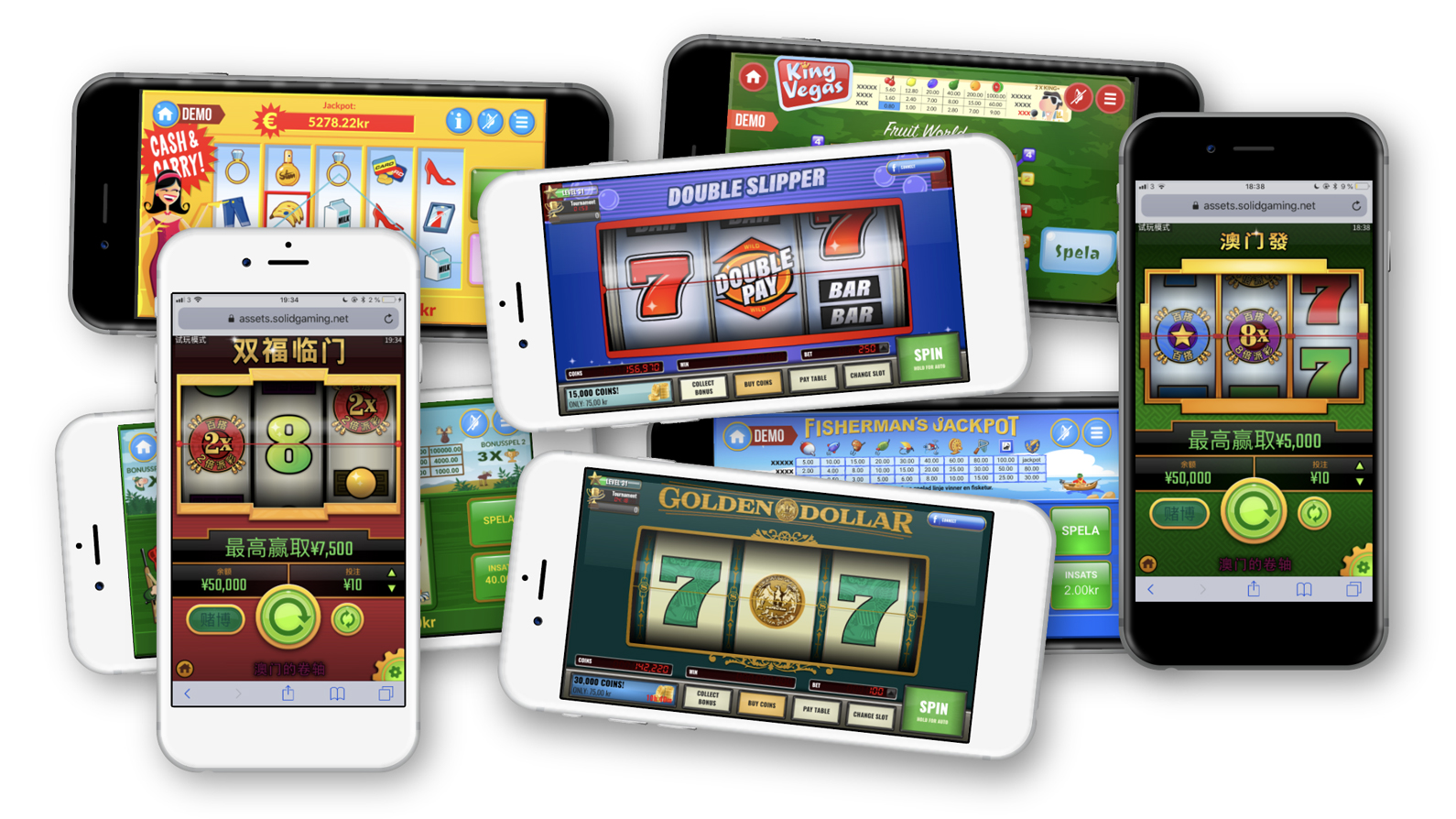 Experience
Simlab has produced games that is currently, or have been, active on casino and bingo sites such as: Vera & John, Happy Luke, SlotAmerica, Paf, Betsson, Casino Euro, Euro Casino, Norge Automaten, Sverige Automaten, Harry Casino. Nordicbet. Unibet, Maria Bingo, Bingo.se, Blue1Bingo, Carat Bingo, Bella Bingo, Betty Bingo, Fruty Bingo. Olifeja.lt, perlas.lt, e-loto.ee, You Play Too.com, Casino goodtime. Functional Games, Relax Bingo.com, Ben´s Bingo, Pingo Bingo, Bingo Kong, Bingo bingo, Caliber Bingo, Mamut Bingo, Utopia Bingo, Scandi Bingo, Stella Bingo osv.
Senior co-workers: Mats Simons, creativity and direction (150+ games). Leif "Doc" Söderman, senior visual producer (44 games). Leo Larsson, matemathics (WMS projects and various Paf Games). Anders Carlsson sound design and music (WMS projects, Maria Bingo and Fruity Bingo games). Stefan Leoson sound design and music (Reels of Macau Games). Jonas Fogelström and Henric Mattsson, sound design and music (Paf games). The Artist Leif of Sweden artwork (various Fruity Bingo games).